Hotel Giove ***

Happy Family :-)

Funny Holiday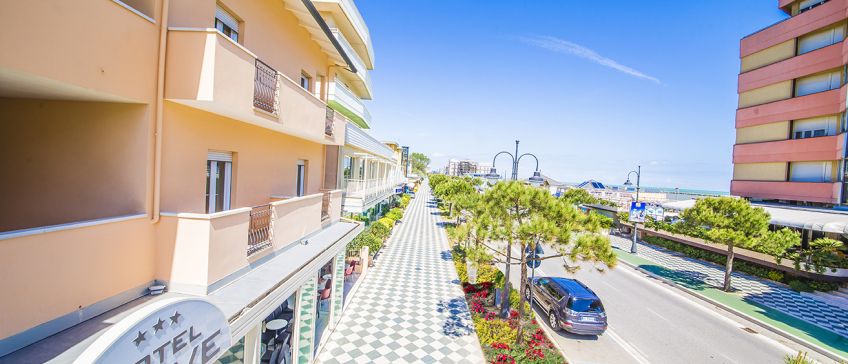 The Berlati family has been directly managing the Giove Hotel for 30 years with professionalism and care for any need you may have. Our courtesy, warm reception, traditional hospitality, excellent cooking and several comforts will make your vacation an extremely pleasant experience. Completely renovated, Giove Hotel can be found on the seafront only 20 metres away from the beach.
The Hotel Giove is located at Cesenatico, a trading and fishing port by the sea. The lively town has a long and proud history. Ancient traditions, first mercantile, then seafaring and fishing, have created a keen vocation for hospitality and catering. The large harbour, the sports facilities and the modern accommodation facilities are all fundamental ingredients of a seaside holiday in Cesenatico, and in the evening, along the banks of the canal harbour, where the fishing boats are moored, you will find the charming atmosphere of times gone by.
Great home-made cooking with choice menus including fish and meat, rich breakfast buffet, and buffets of assorted vegetables and hors d'oeuvres.

www.hotelgiove.it